6 Days Masai Mara, OL Pejeta, Nakuru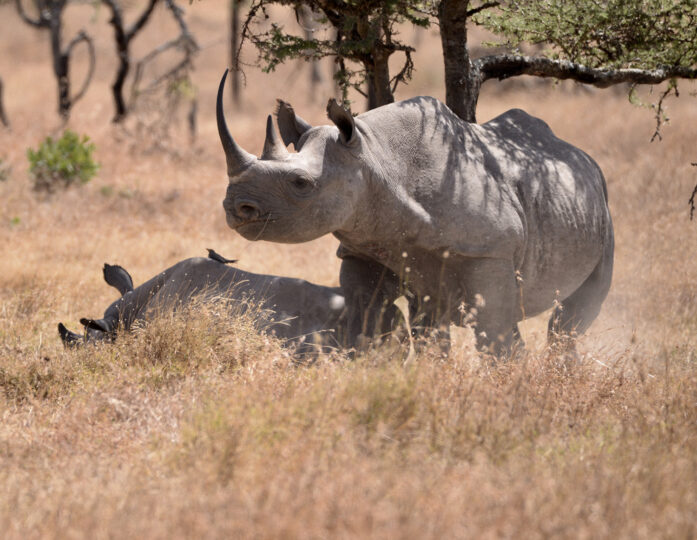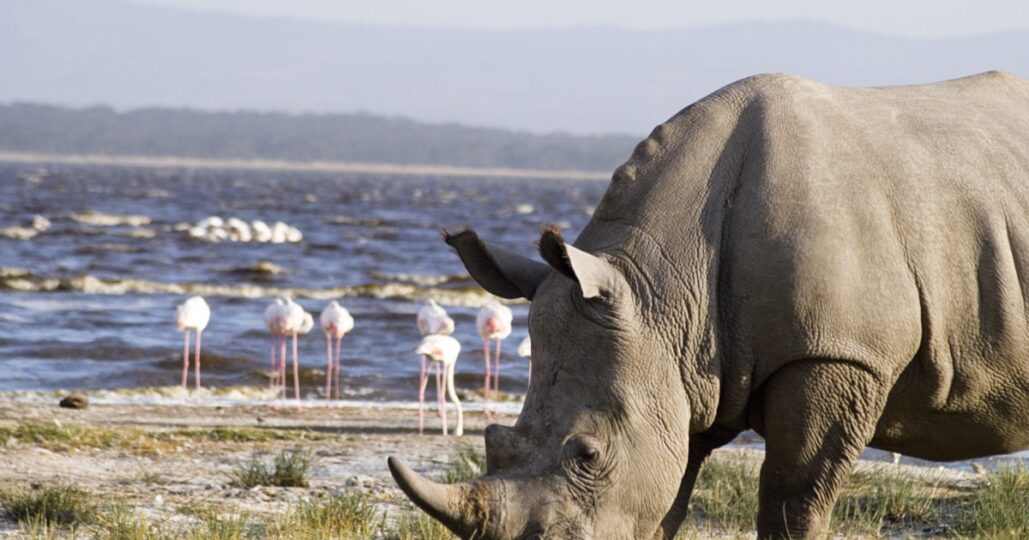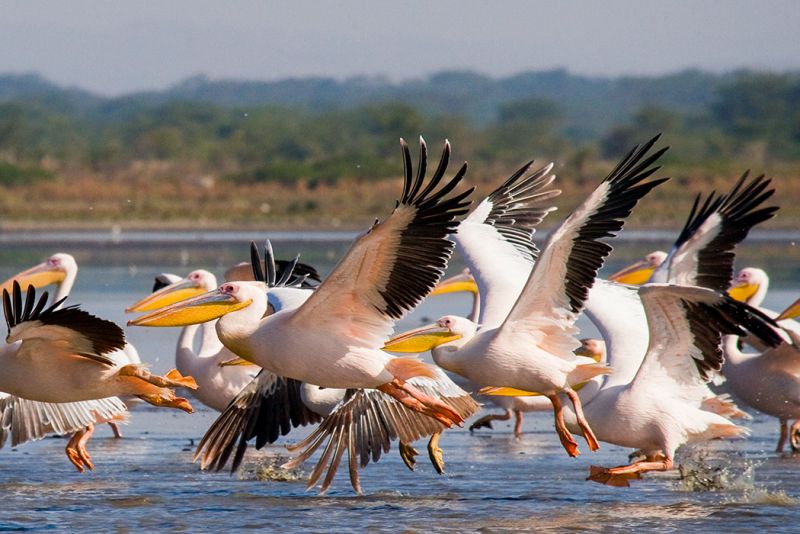 6 Days Masai Mara, OL Pejeta, Nakuru
6 Days Masai Mara, OL Pejeta, Nakuru
In this safari tour, you get to visit three classic safari destinations that will attach you to nature, wildlife and wonderful cultures of the people. Maasai Mara is a guaranteed destination for sightings of  the Big 5: Lion, Elephant, Leopard, Buffalo and Rhino. It is also popular for the annual migration of zebra and wildebeest which occurs from July to October. Lake Nakuru is home to a huge population of pink flamingos and 400 species of birds; while Ol-pejeta is known for hosting the black and white Rhinos and a serene refuge for endangered wildlife species, a history of a kind.

Transport in a safari van or landcruiser customized for game viewing

English and french speaking Driver/guide,

Game drives

Accommodation in lodge

Meals on Full Board Basis while on Safari

Mineral water

Round-trip airport transfer
Day 1: Nairobi - Masai Mara
We will leave Nairobi in the morning at 8.00 am drive toward Masai Mara through the beautiful escarpments of the beautiful Rift Valley. Then have lunch upon arrival at Masai Mara. Thereafter, an  afternoon game drive in Masai Mara famous for its black manned lions and yearly migration of wildebeests.
Dinner and overnight at Masai
Day 2: Masai Mara Full Day Game Viewing
The whole day will be spent in game viewing and exploring the park where we stand a chance to spot the famous " Big Five" amongst other wonderful wild and birdlife around. On the plains are large herds of grazing animals including the Cheetah and leopard that tend to hide amidst acacia boughs.
In the afternoon, an optional visit to a Masai village can be arranged, the entrance fee is not included in the package. You will be welcomed by the locals singing and dancing, a sacred ritual that has formed their rich tradition. Part of the tour includes a glimpse of their local homes and way of life.
Day 3: Masai Mara - Ol pejeta
An early breakfast before a game drive, return to lodge for late breakfast and proceed to Ol Pejeta where we will arrive late in the afternoon. Upon arrival, there shall be a game drive where we shall have a chance to see some dominant wildlife within this wonderful tour destination ie; the black and white Rhinos.
Dinner and overnight at a camp within Ol Pejeta.
Day 4: Olpejeta - Lake Nakuru
A short morning drive as we exit the park for Lake Nakuru. There shall be stops to view the great rift valley and other scenic spots along the safari route. We shall stop and enjoy lunch at a restaurant along the way .
Short game viewing drive with possible views of a legion of birds on the shores lake amongst other wildlife species. Dinner and overnight at lake Nakuru lodge.
Day 5: Lake Nakuru
Early pre-breakfast game viewing drive at the national park. There are many attractions within Lake Nakuru like the Baboon cliff where you share the experience with a host of baboons who also enjoy the environment. Pink Flamingos are also an attraction to look up to amongst other attractions like the Makaklia falls which provides for a spectacular sight especially during the rainy season.
The whole  day shall be spent exploring Lake Nakuru National Park on unlimited game viewing drives.
Day 6: Lake Nakuru - Nairobi
After breakfast leave the park for Nairobi with hot lunch served en route, arriving in Nairobi late afternoon with sweet memories.
Drop off your hotel or airport.
Tour Price
| | | | |
| --- | --- | --- | --- |
| | | Residents | Non residents |
| 2 Persons in a safari | Cruiser | 98,000KSHS (Per Person) | 1220Usd (Per Person) |
| | Van | 80,000kshs (Per Person) | 1040Usd (Per Person) |
| 4 Persons in a safari | Cruiser | 71,000kshs (Per Person) | 945Usd (Per Person) |
| | van | 62,000kshs (Per Person) | 855Usd (Per Person) |
| 6 Persons in a safari | cruiser | 62,000kshs (Per Person) | 855Usd (Per Person) |
| | van | 56,000kshs (Per Person) | 795Usd (Per Person) |
| 8 Persons in a safari | cruiser | 57,500kshs (Per Person) | 809Usd (Per Person) |
| | van | 53,000kshs (Per Person) | 764Usd (Per Person) |