3 Days- Tsavo East and Amboseli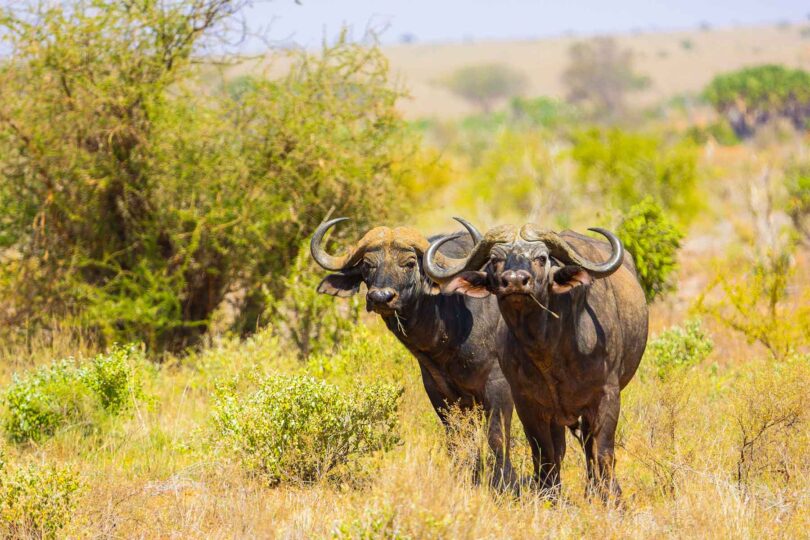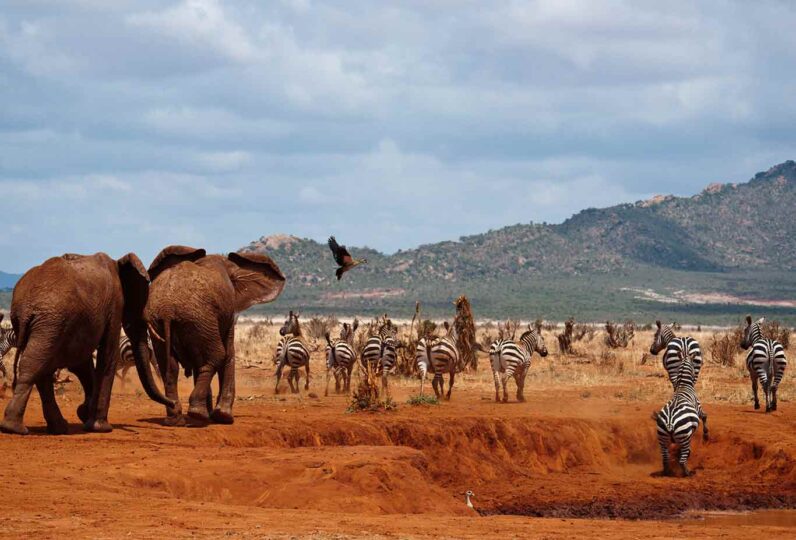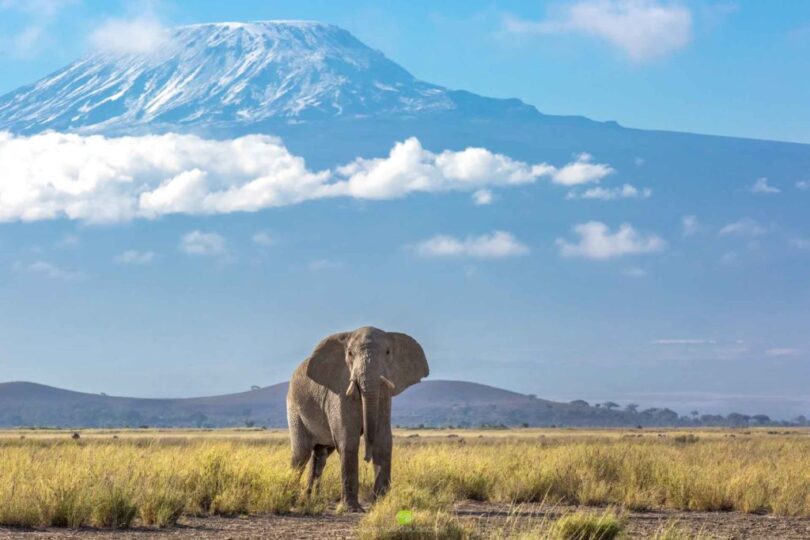 3 Days- Tsavo East and Amboseli
3 Days- Tsavo East and Amboseli
In this safari tour, we take you to Tsavo East and Amboseli for wildlife viewing and familiarizing with landscapes you've heard of before.Tsavo national park hosts a recorded number of 675 wildlife individuals with a huge population of lions which the park is famous for. Aside from wildlife, it hosts a variety of landscapes like Lugard falls, Yatta Plateau, Aruba Dam and Kanderi swamp that make up a remarkable safari visiting Tsavo East. Amboseli on the other side is a habitat of  a large herd of Elephants and with the help of hills around, the peak of Mt.Kilimanjaro is visible at a distance so that you will enjoy the wonderful scene. 

Included

Transport in a safari van for game viewing

English and french speaking Driver/guide

Game drives

Accommodation in lodge

Meals on Full Board Basis while on Safari

Mineral water
Day 1. Mombasa –Tsavo East National-Park.
Depart from your hotel in Nairobi early in the morning and head towards Tsavo East and access Tsavo East through Bachuma gate – the first gate to Tsavo East. Thereafter, have a short stop over to refresh yourself. Embark on your first game drive after entry. Tsavo national park hosts a recorded number of 675 wildlife individuals with a huge population of lions which the park is famous for. We shall be on the lookout for Elephants, Cape buffalo, Lions, Giraffe, Gazelles, Zebras, Leopard, Ostrich and many exotic birds. Thereafter have Lunch. Afternoon game drive. Dinner and overnight in your lodge /luxury tented camp.
Day 2. Tsavo East – Amboseli National-park
A pre-breakfast before embarking on a game drive very early in the morning and so experience the amazing african sunrise. Return to your lodge / tented camp and prepare for a departure to Amboseli. Game viewing en route to exit. Drive to Amboseli via Emali town arriving in time for late lunch.Thereafter have Lunch.
There shall be some hours of leisure before your afternoon game drive at 1600 hours. Amboseli ecosystem is full of wildlife. The park is famous for being the best place in the world to get close to free-ranging elephants. Through observation hills we shall get a clear view of the park and the bordering Mt.Kilimanjaro. Buffalo, Giraffe, Lions, Cheetah, Hyena, Warthog, Leopard and many more will possibly be seen. Dinner and overnight at your lodge | Luxury tented camp of your choice.
Day 3. Amboseli – Nairobi
An early game drive probably at 0600hrs to experience sun rise and already free moving wildlife. We shall also have a chance to see a variety of birdlife around like park – pelican, kingfisher, egret and heron are found near the park's marshes and lakes.
Have breakfast before embarking on our journey back to Nairobi.
End of our 3 Days Tsavo East Amboseli Safari from Nairobi.
Tour Price
| | | | |
| --- | --- | --- | --- |
| | | | |
| | | Residents | Non residents |
| 2 Persons in a safari | Cruiser | 44,250kshs (Per Person) | 490USD (Per Person) |
| | Van | 35,250kshs (Per Person) | 400USD (Per Person) |
| 4 Persons in a safari | Cruiser | 30,750kshs (Per Person) | 350USD (Per Person) |
| | Van | 26,250kshs (Per Person) | 305USD (Per Person) |
| 6 Persons in a safari | Cruiser | 26,250kshs (Per Person) | 305USD (Per Person) |
| | Van | 23,250kshs (Per Person) | 275USD (Per Person) |
| 8 Persons in a safari | Cruiser | 24,000kshs (Per Person) | 282USD (Per Person) |
| | Van | 21,750kshs (Per Person) | 259USD (Per Person) |