6 Days Olpejeta, Samburu and Masai Mara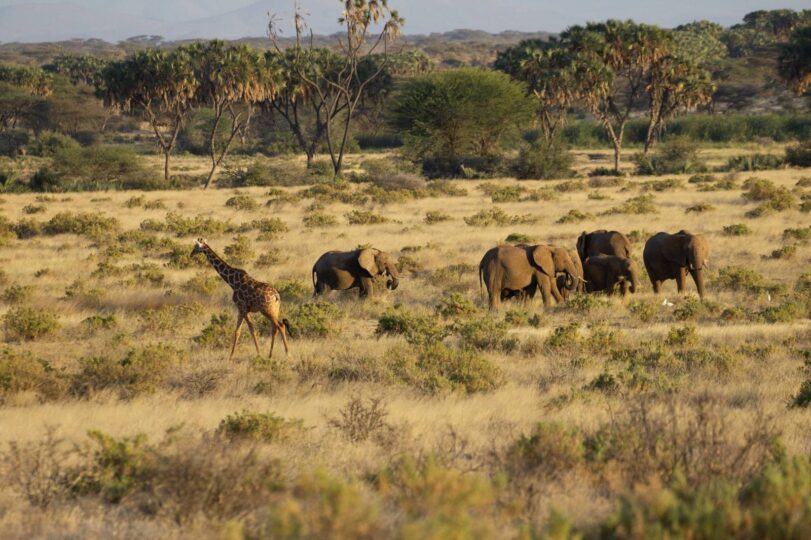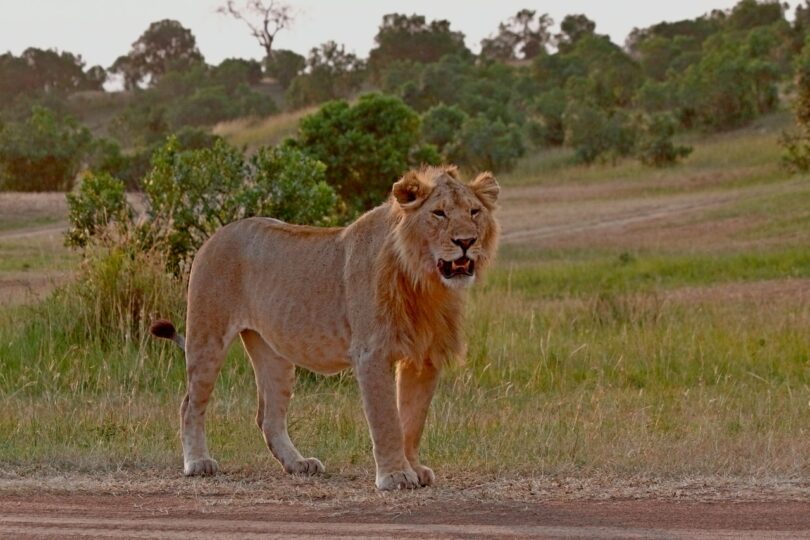 6 Days Olpejeta, Samburu and Masai Mara
6 Days Olpejeta, Samburu and Masai Mara
You will get to experience a variety of wildlife, landscapes and birdlife in this particular safari tour. Samurai game reserve has been one lifetime safari destination for everyone. Several large game species common to Kenya's northern plains can be found at Samburu National reserve including the following dry-country fauna, Grevy's Zebra, Encapsulate Giraffe amongst other attractions like the big cats.  Maasai Mara is a guaranteed destination for sightings of  the Big 5: Lion, Elephant, Leopard, Buffalo and Rhino. It is also popular for the annual migration of zebra and wildebeest which occurs from July to October. Ol Pejeta on the other hand has a rich history in wildlife conservation thus providing you with an opportunity to see endangered wildlife species some of which are extinct in other parks but can be found here.

Included

Transport in a safari van customized for game viewing

English and french speaking Driver/guide,

Game drives

Accommodation in lodge

Meals on Full Board Basis while on Safari

Mineral water

Round-trip airport transfer
Day 1: Nairobi - Ol Pejeta
We will leave Nairobi in the morning at 8.00 am drive toward Ol Pejeta through. Then have lunch upon arrival at Ol Pejeta . Thereafter, an  afternoon game drive in Ol Pejeta where we stand a chance of seeing unique wildlife species like the White Rhino, Grevy's Zebra and the big cats. 
Dinner and overnight at Ol Pejeta.
Day 2: Ol- Pejeta Full Day Game Viewing
The whole day will be spent in game viewing and exploring the park where by the help of our guide you will get to know the history behind the park. All animals are free to move in and out of the Conservancy by way of specially constructed "game corridors" that only restrict the movement of rhinos. This therefore an opportunity to have a remarkable game drive.
This is also an opportunity to learn the Moran culture, learn about the conservancy and how it works to ensure the safety of wildlife against maliciou practices like poaching.
Day 3: Ol pejeta - Samburu
An early breakfast before a game drive, return to lodge for late breakfast and proceed to Samburu National Reserve where we will arrive late in the afternoon. Upon arrival, there shall be a game drive where we shall have a chance to see some dominant wildlife within this wonderful tour destination ie; the three big cats.
Dinner and overnight at a camp within Samburu.
Day 4: Samburu - Masai Mara
A short morning drive as we exit the park for Masai Mara. There shall be stops to view the great rift valley and other scenic spots along the safari route. We shall stop and enjoy lunch at a restaurant along the way .
Short game viewing drive with possible views of a variety of wildlife like "the big five" among other wildlife species and birdlife. Dinner and overnight at lake Nakuru lodge.
Day 5: Masai Mara
Early pre-breakfast game viewing drive at the national park. A game drive at Masai Mara provides you with an opportunity to see a wide variety of wildlife and birdlife. And if in due season, you can experience the great migration of the wildebeeste  amongst other attractions. The whole  day shall be spent exploring Lake Nakuru National Park on unlimited game viewing drives.
Day 6:Masai Mara - Nairobi
After breakfast leave the park for Nairobi with hot lunch served en route, arriving in Nairobi late afternoon with sweet memories.
Drop off your hotel or airport.
Tour Price
| | | | |
| --- | --- | --- | --- |
| | | Residents | Non residents |
| 2 Persons in a safari | Cruiser | 100,500kshs(Per Person) | 1138Usd(Per Person) |
| | Van | 82,500kshs(Per Person) | 958Usd(Per Person) |
| 4 Persons in a safari | Cruiser | 73,500kshs(Per Person) | 863Usd(Per Person) |
| | van | 64,500kshs(Per Person) | 773Usd(Per Person) |
| 6 Persons in a safari | cruiser | 64,500kshs(Per Person) | 773Usd(Per Person) |
| | van | 58,500kshs(Per Person) | 713Usd(Per Person) |
| 8 Persons in a safari | cruiser | 60,000kshs(Per Person) | 727Usd(Per Person) |
| | van | 55,500kshs(Per Person) | 682Usd(Per Person) |